It include: Lawfulness, fairness and transparency. Purpose limitation.Accuracy. Integrity and confidentiality (security) Accountability.
Pursuant to the Constitution of the LR, the General Data Protection Regulation, the Personal Data Processing Law, and other legal requirements applicable to personal data protection, HIRE PROFI only processes personal data necessary to perform the hiring functions.
By sending your CV to HIRE PROFI, you confirm that:
I agree that SIA HIRE PROFI processes (also collects, preserves, arranges, distributes, combines, uses, erases, e.t.c.) my personal data (further called Personal data),
which I have put in the job seeker electronic database (Database)
served by SIA HIRE PROFI, Reg.No.: 40203022055, the legal address: 1, k.2, Zemaišu Str. LV-1002, Riga Latvia.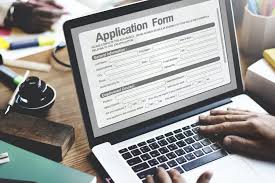 So:
To offer and make available Personal Data to third parties that use HIRE PROFI Ltd. recruitment services (Data recipients)
The data I have submitted is precise and tested, moreover does not contain misleading information referring to my education, working experience, and characteristics.
I am fully responsible for all damage done to SIA HIRE PROFI and third parties because of mistakes, inaccuracies, and incompleteness that may appear in the submitted data.
I agree that after submitting my Personal data in the Database I do not gain any copyrights to any part of the Database, but I have the right to supplement, correct, modify and delete information submitted in the Database.
I agree that in cases when SIA HIRE PROFI suspects that the submitted personal data is incorrect or does not meet the requirements, SIA HIRE PROFI has the right to delete all submitted Personal data in the Database.
I agree that SIA HIRE PROFI is not a Data recipient authorized representative, agent, or executor; therefore not responsible for any damage that may arise at the process of job seeking or while participating in contests on jobs with the help of SIA HIRE PROFI. I enter into an employment contract with the Data recipient without the mediation of SIA HIRE PROFI and SIA HIRE PROFI is neither responsible for the promises made by the Data recipient nor responsible for the fulfillment of the contract of employment conditions.
I agree that by submitting my personal data in the Database SIA HIRE PROFI does not assume any responsibility to ensure a job or contact people that need staff.
I agree that SIA HIRE PROFI informs me of the new services and opportunities via e-mail.
I agree that SIA HIRE PROFI sends information about the new vacancies that match my CV to my electronic mailbox.
THANK YOU, YOUR HIRE PROFI